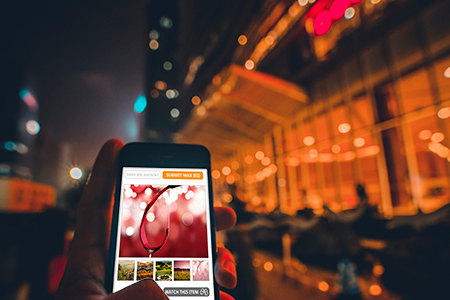 Ever since we invented mobile auction technology in 2009, Qtego has been passionate about equipping our clients to fund the causes and organizations that make our world a better place. We handle the technology so you can do what you do best—convey your message with your whole heart, rather than diverting your focus to the administrative headaches of paper-based silent auctions.
Our incredibly reliable systems truly set us apart. We know that you can't do your job unless you can rely on your auction technology. That's why we custom design every event system with multiple backups, extreme service, and proprietary texting technology so that each of your guests—regardless of phone type—can catch the excitement of a mobile-based silent auction.
You've got to see this in action.
"I am speechless! There are no words to thank you enough for your help with the auction process…Never before have we had such a seamless event. I woke up Friday morning with a smile on my face that has yet to fade."
A Few of Our Happy Clients