Meet the Team Behind America's Leading Event Fundraising Software
Qtego's expert support team customizes your experience from initial planning through final analysis. Each of our customers gets support and tools tailored for their event. Qtego's orange shirt team creates unique ways to help you plan, troubleshoot, and fundraise more than you ever thought possible—every step of the way.
Completely Customized Event Fundraising Software
Qtego pioneered mobile bidding technology, and we continue to lead the industry in fundraising and event management software. Our technology sets us apart—with at-a-glance overviews, user-friendly interfaces, and customized graphics, our event fundraising software is simple to use, yet incredibly powerful. We deliver the same premium tools for each event—regardless of size. Whether you're planning a large gala or a small golf outing, Qtego customizes our event management software to fit your needs, meet your budget, and exceed your fundraising goals.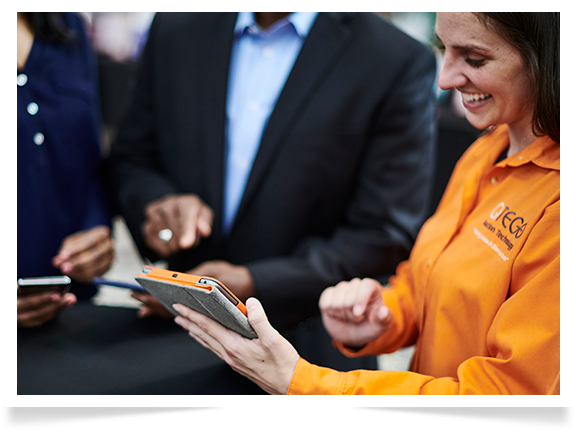 America's #1 Mobile Bidding Platform Pays for Itself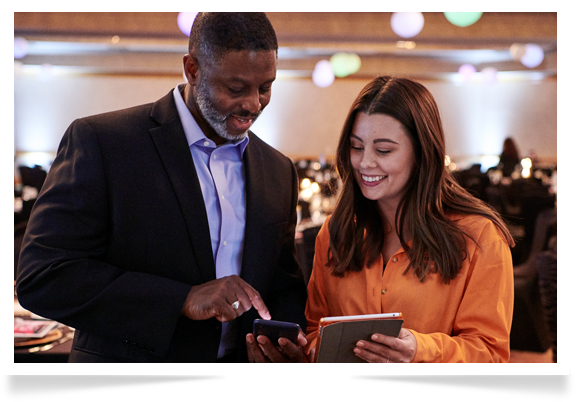 At Qtego, our goal is to simplify your event fundraising. We work to make event planning and management easier on your staff, and to make mobile bidding, donating, and connecting with your cause easier for your guests. With no annual fee and concierge assistance for everything from finding sponsors to creative fundraising ideas, Qtego offers outstanding return on your investment.
"We went from $3,000 raised at last year's luncheon to $27,590 this year—just by switching to Qtego." 
Madison, Hospital Foundation
Mobile Bidding and Beyond
We offer support far beyond our event fundraising software. Think of your Qtego team as an extension of your staff. We're always ready with ideas, encouragement, and custom solutions to help you streamline planning, simplify management, and raise more money for your cause. Check out some of our favorite resources:
You've got to see this
in action!